The week I got back from France I was a part of a home boutique in the area where various artists and home businesses could come together and sell their products and services. I have always loved personalized kinds of gifts, and custom letters seemed like a personal gift everyone could appreciate. I started with spelling out the word "ART" to give examples of what they could look like, and then I took orders from there.
These were done in my mixed media technique of ink wash and colored pencil. I used a font where I would have space to draw inside each of the letters. I drew the letters free hand and then drew out different flower designs inside the letters. I loved choosing a different color palette for each letter, and then enjoyed experimenting doodling around the letters. I left the drawing incomplete at the bottoms of the letters because, when viewing art, I love being able to see part of the process of the artists' hand at work.
Here are some more letters...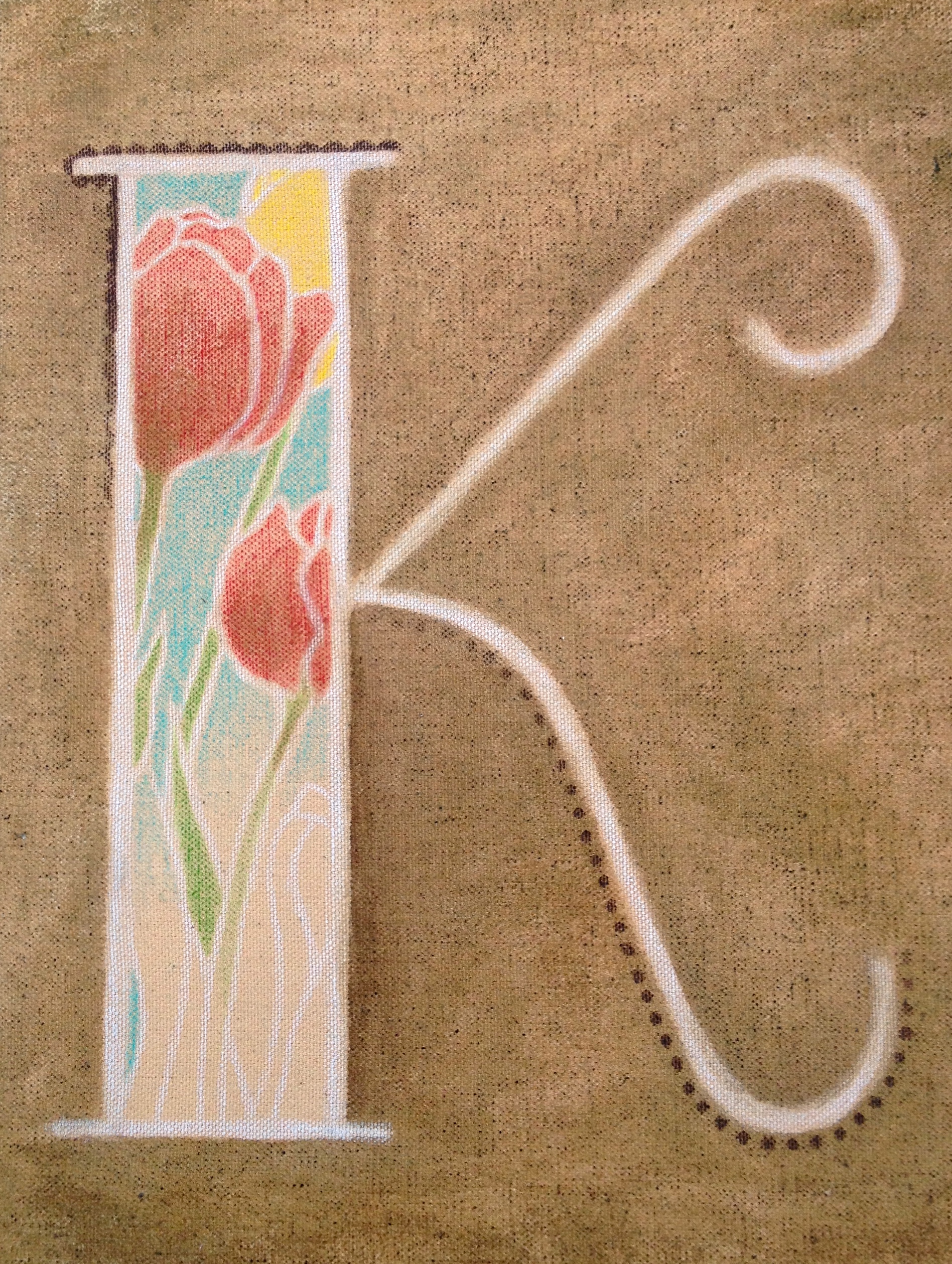 Here are some of the letters in progress...
My son, Killian, even joined in one day and tried out his hand in his own letter...
These are a few examples of some of the letters that I did where flowers were not incorporated. For some of the flower ones I had suggestions from people for flower type, or colors that they wanted included. Others wanted the letters to reflect interests of the people the letters were being done for. For the first one here, this person liked the color blue and Golden Books. The second one liked country, amish, and blue and red. This is what I came up with. I loved the challenge of taking information from my customer and researching, thinking, sketching, and translating that information into a piece of art that still reflected me and my style even if the subject was not something that was of interest to me.
I had an order that was done for a young lady for her birthday spelling out her name. She wanted to use the designs that were in her bed spread.
She was so happy with them and it made my day to receive this picture on her birthday with her wide grin! It is one thing to enjoy making art, but when it is used and appreciated by someone else it makes the whole process that much sweeter! That is the cherry on the top. It made me laugh when they said that they realized that her name could spell out "baby" so the letters will be used for many years to come!!!